MYTHICAL WARRIORS
Real-time Strategy of Soldiers & Sorcery!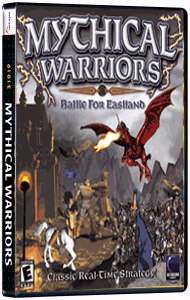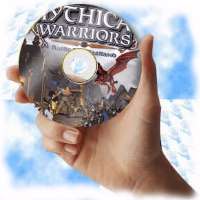 Mythical Warriors - Battle for Eastland™
Mythical Warriors - Battle for Eastland™ is a real time strategy war simulation where the player must manage resources, build infrastructure, learn magic spells, as well as train and command troops in order to engage the enemy in battle and win the war.
Utilizing both warfare and magic, and assembling a cast of characters consisting of some of the most famous and infamous warriors of mythology from all over the world, Mythical Warriors- Battle for Eastland is a familiar yet fresh RTS game that has something for everyone.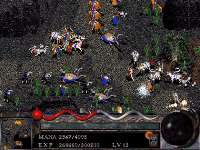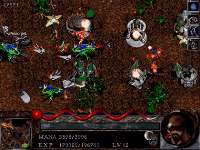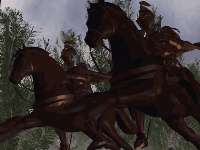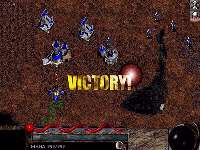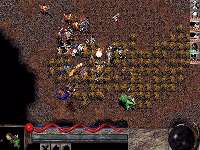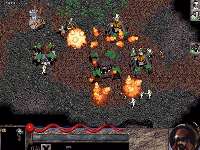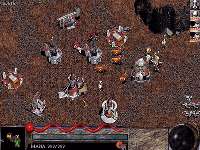 Features:
Choose One of Two Kingdoms - Draco or Phoenix

24 Campaigns, Plus 16 Additional Single and Multiplayer Maps

30 Different Classes of Combat and Magic-Using Ground & Air Troops Including Some of the Most Legendary Characters in History Including Viking, Golem, Magician, Ninja, Shiva, Phoenix, Hercules, 2 Classes Of Dragons, and Many More

14 Different Magic Spells

A Dozen Resource Structures Including Training Centers, Magic Research Centers, Strategic Planning Centers, Markets, Factories, Mineral Mines and More

Manage Resources Such as Crops, Livestock, and Mineral Deposits

Organize Your Troops into Multiple Companies for Easier Deployment, Instruction and Battle

Multiplayer Mode, Map Editor, Great Graphics, Animations, Sound Effects, Music and Much, Much More!